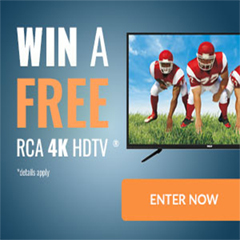 New Printable Coupons This Week
It's free to print these grocery coupons and use them at your local stores.
Save $1.00 on (1) PAGODA® Egg Rolls (22.0 oz)
Save $0.75 on the purchase of any ONE (1) WHOLLY® GUACAMOLE product
Save $0.75 on (1) Treasure Cave® Cheese Product
Save $1.00 on (1) Adult SUDAFED® or Children's SUDAFED® product
Save $2.00 on PEPCID® (25ct or higher), IMODIUM® (excluding 6ct) or LACTAID® Supplement product
Save $1.00 on (1) Adult TYLENOL® Cold & Sinus or Children's TYLENOL® Cold product
Save $2.00 on (1) SlimFast Diabetic Products
Save $2.00 on (1) Centrum® (90 ct. or larger)
Save $1.00 on (1) L'Oreal Paris Root Precision or Magic Root Cover Up product
Save $5.00 on (3) Colgate TotalSF Advanced, Optic White® Advanced or Renewal, Enamel Health, Zero, with Charcoal or Hemp Seed Oil, or
Save $3.00 on (1) Skintimate® or Schick® Disposable Razor Pack or Schick® Xtreme5® or Hydro Silk 3® Razor or Refill (excl. 1, 2 or 6
Save $2.00 on (1) Garnier® Fructis 11.8oz Treat Shampoo, Conditioner or 1 Minute Hair Mask
More..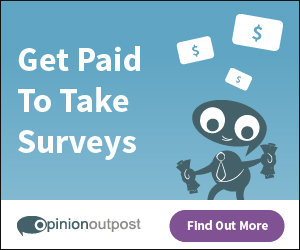 Free Samples
2020 Newest Samples This Week
Free Bottle of Citrus Scented Dish Soap
Free TNT Fireworks Poster, Stickers, Magnets, Tattoos & More
Free Black Box Wines Magnet, Koozie & More
Free Work Gloves
Free Hand Soap & Body Wash
Free Men's Body Wash
Free Item at Pressed Juicery
Free With Coupon
Survey Voices Get Paid
Panda Research earn money
Free With Rebate
More, Free Samples
Weight Loss Special offers & Trial offers
Weight Loss Trial Offers & Weight Loss Special Offers
Mr. Rebate
Amazon Up to 8% Cash Back Rebate
Groupon 6% Cash Back Rebates
Walmart 2% Cash Back Rebates

Earn Money & Gifts
Survey Voices Get Paid
Panda Research earn money
Survey Junkie. Earn Stuff
Decision Analyst Get Paid For Your Opinion
Fusion Cash $5 bonus when join
iSurvey World Join to earn Cash plus get a $5 bonus now.
Get Paid $3 per Survey
Opinion Outpost earn stuff
Vindale Research Earn extra cash
Make Survey Money Get paid for your opinions, plus, get a $2 signup bonus.

Free Goodies & Special Offers
Free Printable Grocery Coupons, and Free Samples
Auction Forum, It's Free to post and Auction your stuff!
Bargains Forum, Free to post and Sell your stuff!
Free Catalogs
Free After Rebate
Cash Back On Local Groceries at 100's of Stores, Free to Join.
Forto Coffee Shots Free After Rebate.
Cash Back On Groceries
$1.00 off Digiorno
$1.00 off Philadelphia Cream Cheese
$1.00 Ritz Toasted Crackers
$1.50 off Alpha Pizza
.75 off Dannon Greek Yogurt
More....
Norton Antivirus Deals
New Deals: Norton Antivirus 360 For Cell Phones & More!
Free goodies for family. Free goodies updated often, Stuff free, Free Goodies by mail and Free Samples by mail are posted here + free gifts. Free goodies by mail posted daily. We get free good stuff, free gifts, stuff free and free samples by mail in daily and we will post stuff free like free good stuff and free samples daily so check back often for new free goodies by mail and stuff free by mail and free samples by mail.